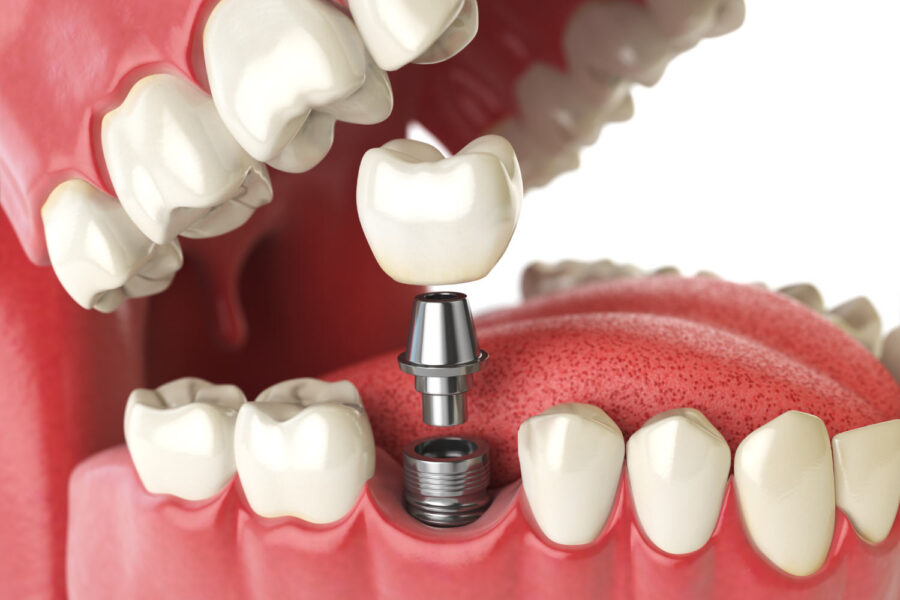 Do I Need Dental Implants?
May 31, 2023 2:53 am
---
Dental implants consist of small biocompatible titanium posts that are surgically placed into the jawbone. The post permanently fuses to the jawbone to create a stable foundation for an accompanying dental restoration, such as a crown, bridge, or denture. If you are experiencing any of the following situations, we recommend scheduling a dental implant consultation to see if implants are the right treatment route for your smile needs!
Missing Teeth
Are you missing one tooth or many teeth? Dental implants are a permanent method for replacing missing or severely damaged teeth. Missing teeth can make it difficult to eat, speak, and smile with ease and confidence. Missing teeth can also cause you to feel self-conscious about talking with others. Dental implants can fill in the gaps in your smile and improve your quality of life!
Uncomfortable Dentures
If you currently have dentures and have noticed that they feel loose, unstable, or uncomfortable, dental implants may be a great alternative. Traditional dentures are adhered to the gumline with sticky adhesives that don't always hold up throughout the day. With dental implants, you can securely anchor your dentures in place so that they won't shift, slip, or budge.
Jawbone Deterioration
Tooth loss is eventually followed by jawbone degeneration. Tooth roots stimulate the jawbone to keep it healthy and strong. Therefore, tooth loss can cause the jawbone to deteriorate. Shrinkage of your jawbone can alter your facial structure and negatively impact your remaining teeth and potentially cause additional tooth loss.
Natural-Looking Dental Implants in Ardmore, OK
So if you're looking for a trustworthy dentist in Ardmore to replace your missing teeth, please contact our team at Walnut Ranch Dental Spa to schedule a consultation! We offer long-lasting dental implants that will help you regain optimal oral health and a beautiful smile.
Categorised in: Restorative Dentistry